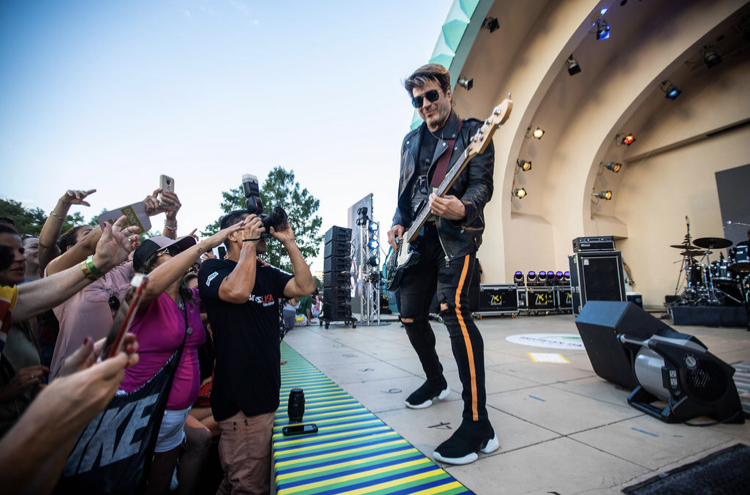 No one can separate love and beach as it perhaps is the best combination that a couple looks for when it comes to celebrating Valentine's Day. While some couples wish to spend quality time with their better halves alone along the seashore, wining and dining, others celebrate their love with the world and dance till they drop or even choose to stay at home to spend some quality time together.
A Concert Can Be A Good Way To Promote Your Company
If you or your company is looking for an idea to promote a brand, product or service, then you can plan a concert for your customers and be part of their celebration this Valentines. Invite those who are willing to celebrate their love with the world while enjoying a night filled with love and music. Keeping in mind that it's an occasion to celebrate love, choose a breathtaking location for your event. Palm Beach is an ideal location for a concert which can serve as an elegant tribute to both couples and singles on Valentine's Day.
Now that you have decided the location, you need to contact an event production company that will help you throw one grand yet unforgettable party for couples and likewise. Z3 LED Solutions proves to be the best event production company that offers excellent services with help of their professional and experienced team.
A Breathtaking Lightening Experience From The Audience
Z3 LED Solutions is well equipped with state of the art equipment that helps in conducting a seamless and amazing event. They will lightup the Palm Beach with their extraordinary lighting system. LED signs on the beach can direct couples to the happening spot of the night, along with perhaps a lightened pathway leading to the event or stage. The magical lights will set the audience in the right mood and they will never forget the beautiful light show!
The Sound SystemOf Z3 LED Solutions Will Not Let Couples Miss A Beat
The sound is the key to a successful event. Z3 LED Solutions will set up a hi-fi sound system that will encourage couples to spend the night away on the dance floor. They will not miss a single beat and will always remember how crazy and fun-filled their valentine day was, courtesy of Z3 LED Solutions.
LED WallsWill Light Up The Stage
Z3 LED Solutions is known for setting up massive stages made of LED walls. If you want the audience to experience a surreal atmosphere, then don't miss out on opting for a LED stage. It will leave every attendee mesmerized and amazed. You can even connect the live coverage with LED screens so that couples get excited when they see themselves on huge screens around them.
For more amazing ideas for an event this Valentine'sDay, contact Z3 LED Solutions. Apart from Palm Beach,you can avail their services in Miami, Fort Lauderdale, Pompano Beach, Margate, Boca Raton and many other cities.