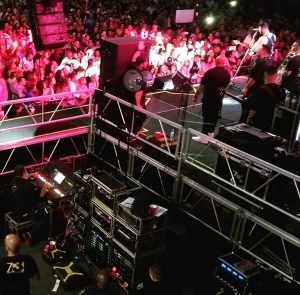 There are so many things you need to take into account when planning for an exciting event.
You may start searching through all the parties' rental companies available from Miami Dade
to Orlando, so that you can make your event that people will remember for a very long time.
However, you may also be intimidated by all the choices you have and routes you can take in
order to wow people at your event.
Well, here are all the services and products that Z3 LED Solutions offers in order to
make your event a success.

Why should you hire Z3 LED Solutions?
What makes Z3 LED Solutions unique is the extra care and attention they give to
all of their clients' demands and wishes.
The team working for Z3 LED Solutionsis extremely experienced and well-trained
in handling any sort of event production, so you will not have
to worry about things going wrong.
Even if something goes wrong, the skilled team will be able to help fix it.
They also have all of the latest technologies and the technicians can very
efficiently install all of the rented equipment for your event, no matter if it is small or big
The services and products you should rent for your upcoming event
Z3 LED Solutions offers a variety of products and services that are suited for any type of event.
If you are looking for a sound system,a great lighting system, lcdpanels,
led screens and/or LED and video walls, then Z3 LED Solutions is the perfect service provider.
All the locations where you can avail Z3 LED Solution's services
Z3 LED Solutions parties' rental service can be availed in most areas of Florida,
such as Palm Beach County, Broward County, Miami Dade, Orlando, and Pompano Beach.
These are most of the services that are almost essential in today's day
and age to be displayed at events, both small-scale and large-scale.