Enhance Your World Cup Experience This Summer with Z3 LED Solutions.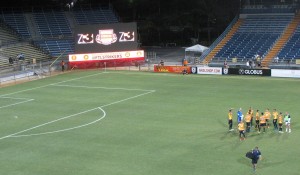 With the 2018 World Cup underway, our large, LED screens panels will ensure comfortable viewing from wherever you are in the room. We rent our video walls anywhere in Fort Lauderdale, Boca Raton, Pompano Beach, Miami Dade, Broward County, Palm Beach County, and even Orlando to ensure viewing in almost all of South Florida.
Every four years hundreds of those who don't watch the World Cup in their homes go to bars and restaurants. Z3 LED Solutions deters the hassle of a crowd watching an important match on a tiny screen. Events will be able to run more smoothly when watching the show on a large LED screen. Our complex lighting system additionally permits high-quality viewing from those watching from closer to the screen.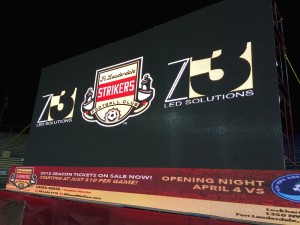 Renting with Us Acquires Business Owners More Customers:
Renting LED walls with us can lure many additional customers to your restaurant. With everyone in World Cup fever, fans will do whatever it takes to view their country engage in the tough matches that lie ahead. With our competitive prices and event production, booking with us can allow you to make a large profit off of this year's World Cup. Restaurants will be filled wherever you take these walls. Our LCD Panels Can Make You the Life of The Party, World Cup parties can now be atmospheric with our LCD Panels and Walls. Z3 LED Solutions offers these screens in a colossal amount of locations such as homes. You can now spice up your Miami Event and be the life of the party by putting up an immense screen for extremely pleasurable viewing. Fans can cheer for their favorite team with ease as the climate in the room will be momentously intense. Our panels can ensure that you will never miss a goal from wherever you are.
Distinct Sound:
Multiple people in one arena can make it difficult to listen to your favorite commentators and to hear the great halftime commercials. Z3 allows you to hear and watch the game without the nuisance of asking others to quiet down. You can enjoy the match your way with both our implausible lighting and sound systems. Rent an LED wall today at an affordable price.