World Cup 2018 With Z3 LED Solutions!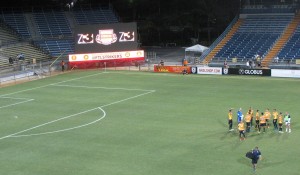 World Cup is here!
We can help you with that!!!!
World Cup 2018 is here. Z3 LED Solutions offers LED video wall rental (LED Screen/LED Display – Outdoor / Indoor) and Sound system; Therefore, your World Cup will never be the same. You can watch it on a giant LED screen!!!

Let's score and make the World Cup an unforgettable event for you, your family, and friends…
Contact us now and make sure your guests are more than happy with the game!
If you are a restaurant owner, now is the time to attract more customers, can you Imagine winning the game and showing all the Goals on a huge LED screen on your restaurant or event? Well, that is possible! Z3 LED Solutions offers large LED screen thought South FL, including, Miami County, Palm Beach, Broward County; also, Orlando. We are a trustworthy company with a lot of experience! Let us help you…